Andrew Torba su Medium scrive spesso di come l'ossessione per i mobile device stiano cambiando il modo in cui interagiamo con gli altri. Questa volta invece scrive delle aspettative sulla risposta istantanea da parte dell'altro, in un post dall'eloquente titolo: "Yes I Saw Your Text, But Don't Expect Me to Respond Instantly".

In our world of instant communication and satisfaction we place unjustified expectations on each other to respond in a timely manner without any room for delay. Our devices enforce these expectations with features like "read reports" or by marking messages as "seen."
[..]
Many of us feel entitled to receive a quick response from the person we are communicating with, but the reality is there are plenty of valid reasons for not being able to respond. When we don't receive an immediate reply from someone we tend to have an emotional response that leaves us filled with animosity towards the other person. As if this person is purposely ignoring us and couldn't possibly have any other pressing matters to deal with in their life. How selfish of us.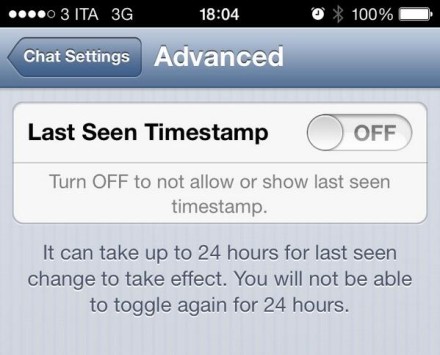 (via BicycleMind)